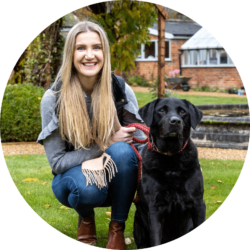 Let the lovely Lizzy (and our very good boy William) show you around the best spots to eat, explore and relax around the beautiful Cotswolds countryside. If you're looking for a weekend break in the Cotswolds, or maybe even longer, you've come to the right blog!
Weekend break in the Cotswolds
Enjoy a perfect weekend break in the Cotswolds with its rural setting, a variety of cosy pubs and independent restaurants are within a short walk whether you stay at Lorien Cottage or Yew Tree. Or why not treat yourself to a relaxing massage or treatment at one of the many luxury spas. With so much to see and do, book your stay today.
Newsletter Signup
Our monthly newsletters are a fabulous way to find out more about the area, to get deals and discounts and to support the local community. We won't share your details with anyone else and you'll get extra head boops from William the Dog.