Countryside Breaks
LUXURY HOLIDAY COTTAGES IN THE COTSWOLDS
Welcome to your home away from home
Holiday Cottages in the Cotswolds
Perfectly situated to allow you to enjoy all the charms that the Cotswold countryside has to offer, our boutique holiday cottages are the ideal space to relax, unwind and leave the stresses of daily life behind you.
Why not make some memories you will treasure forever in a beautiful holiday cottage in the Cotswolds?
Holiday Cottages – An Idyllic Escape
Perfectly placed in the heart of the Cotswolds.
Whether you prefer the rambling beauty of Yew Tree Cottage or the cosy sophistication of Lorien Cottage, you're sure to find your dream getaway.
Yew Tree Cottage
Make memories you will treasure forever in the charming setting of Yew Tree Cottage. Ideally situated just two miles from Broadway, Yew Tree Holiday Cottage is the perfect destination from which to explore the Cotswolds and its glorious countryside.
Lorien Cottage
Lorien Holiday Cottage is the perfect example of a charming Cotswold cottage and makes the ideal base from which to explore this most beautiful part of the country, just 6 miles from Banbury and 9 miles from Chipping Norton.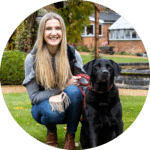 Lizzy's Guides
Let the lovely Lizzy (and our very good boy William) show you around the best spots to eat, explore and relax around the beautiful Cotswolds countryside.
Arriving by car, on your way to your perfect holiday cottage in the Cotswolds, you'll pass sprawling fields awash with colour as far as the eye can see. You'll find it hard to believe you're just two and a half hours from London, as you feel the tension lift from your shoulders with every gentle curve of the winding road.
Newsletter Signup
Our monthly newsletters are a fabulous way to find out more about the area, to get deals and discounts and to support the local community. We won't share your details with anyone else and you'll get extra head boops from William the Dog.